You wouldn't turn your car over to a hesitant mechanic. You certainly wouldn't rest easy around a hesitant doctor! We all tend to put our trust, time and money into confidence.
10 Reasons confident 
DJ/MCs & Musicians
will pay off at your special event:
1) A confident DJ/MC/Musician has a lot of experience and likely great training
2) They know appropriate times for certain songs, transitions or changes
3) They stay in good communication with both the crowd and your planner/coordinator
4) They know when to keep levels lower and when to crank it up!
5) They know what to do in case of equipment failure and have back-up systems ready
6) They're invested in their company or themselves and will go the extra mile for clients
7) They're not thrown off or startled from event changes, delays or new event additions
8) They know their music and can fulfill requests quickly
9) They are likely passionate about their job and HAVE FUN doing it!
10) They'll make YOU look really good to your guests 
 We can't wait to help you with your next event and can provide lighting, live bands and dancers to kick your occasion up to the next level.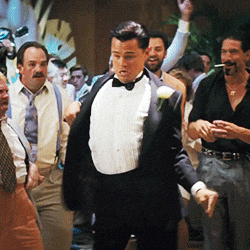 Gannon Events has the DJ/MC & Live Music for all your occasions:
WEDDINGS
BAR/BAT MITZVAHS
SWEET 16s
QUINCES
PROMS, DANCES
BIRTHDAY PARTIES
CORPORATE EVENTS
FUNDRAISERS
THEMED (holidays, vintage etc)
FASHION SHOWS
 Hire an Experienced Team that
Makes You Feel & Look Good.
Let's talk this week!
Gannon Events Miami DJ's work all types of events 
& here are just some of the extras we offer:
PHOTO BOOTHS
DANCERS / HORA LOCA
FULL UP-LIGHTING
PROPS & DECOR
ACTIVITIES FOR KIDS
LIVE PIANO, FULL BANDS
KARAOKE
PHOTOGRAPHY
VIDEO & CINEMATOGRAPHY
DESSERT VENDORS
DAY-OF PLANNERS
www.gannonevent.com       Miami, FL      754.234.1401
Please reload